The eldest daughter in my family, I have one younger brother and one younger sister. From the time I was born, I have lived with my family in Yangon, Myanmar. My father works as a driver and takes sole responsibility for the financial needs of the family. My mother is a wonderful housewife attending to the needs of her husband and children meticulously.
Unfortunately, my father recently suffered from cataracts, making it difficult for him to continue working to support the family. My mother also has a chronic disease called diabetes mellitus. Because of his poor health, it is difficult for my father to work and make enough money to cover our monthly expenses such as food, rent, and transportation. Although the face serious financial constraints, my parents still encouraaged me to continue my education and get a master's degree abroad. In 2009, I earned a Bachelor of Pharmacy from the University of Pharmacy, Yangon.
After graduating, I was offered a job as a part-time teacher at Aung Set Kyar Pharmacist Aid Training School in Yangon. I imparted my medication-related knowledge to students from different educational and socio-economic backgrounds by using effective teaching, communication, and motivational skills. Working as a pharmacist trainer gave me an opportunity to promote medication-related knowledge and improve the health system in the community.
After teaching at a training school, I joined Bahosi Hospital in Yangon to work as a clinical pharmacist and provide wider pharmaceutical services. I love my profession and take it very seriously. During my seven years working a the hospital, I carried out all the professional responsibilities of a clinical pharmacist, which are to recognize, assess, and meet the needs of patients in relation to their use of medicines and medical appliances. I made sure that patients took their medications as prescribed, helped them understand their medical conditions, provided both personal and professional care for them, and satisfied them with my professional knowledge and service.
 About Kameron
Age: 36
Ethnicity: Burmese
Country: Myanmar
 School & Program
Assumption University
Master's, Educational Administration
Graduated
Goals & Dreams
Become a counseling psychotherapist
Raise awareness of mental health in Myanmar
 Loan Details
Loan Amount: $825
Amount Left To Fund: $0
Contract Duration: 10 years
Status: Repaid in Full
Quotable
What Others Are Saying About Kameron
In addition to my full-time job at the hospital, I spent time volunteering at Latter-Day Saints Charities (LDSC), international non-governmental organizations, and governmental organizations. Those organizations provided life-sustaining resources such as food, water, clothing, medicines, shelter school and hygiene supplies, immediate emergency assistance, vision care, wheelchairs and prostheses support, and sanitation facilities in poor communities throughout Myanmar.
However, over the course of my professional career as a pharmacist doing volunteer work and studying, I came to realize that the origin of human suffering is psychological rather than physiological. This awareness dawned on me when I was doing a post-graduate social work diploma at Yangon University in 2013. As part of the coursework, I completed assignments and projects related to mentally and physically abused women, children, elderly people, and people with disabilities. On top of that, I discovered the shocking reality that many people in our society suffer from psychological problems and mental health issues.
Thus, based on my professional and life experiences, I decided to pursue a degree in Counseling Psychology so I can find effective ways to help people living with mental health problems. Upon finishing my program, I would like to provide professional counseling to alleviate the mental conditions of people in our society.
This program will give me an opportunity to fulfill my career goal of becoming a counseling psychotherapist. Through this program, I expect to learn new skills and practices which can be utilized to improve the psychological well-being of people in our society. Becoming a certified counseling psychotherapist will allow me to address the inner suffering of human beings as I once relieved their physical ailments.
Written by Kameron with editing assistance from Zomia's volunteer editors.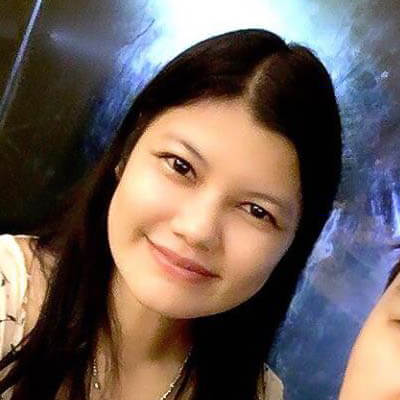 Kameron
"Becoming a certified counseling psychotherapist will allow me to address the inner suffering of human beings as I once relieved their physical ailments."
Q&A With Kameron
Survey Fun
What is your favorite memory?
A school trip to a planetarium
How would your friends describe you?
Serious
What is/was your favorite subject in school?
English
What skill or ability do you most wish you had (but lack today)?
Swimming
If you could do anything you wanted now, what would it be?
To improve the health and well-being of our society
Where would you most like to travel?
Hawaii
What's the best meal you've ever had?
Hot pot and barbeque
What's your dream job?
Counseling