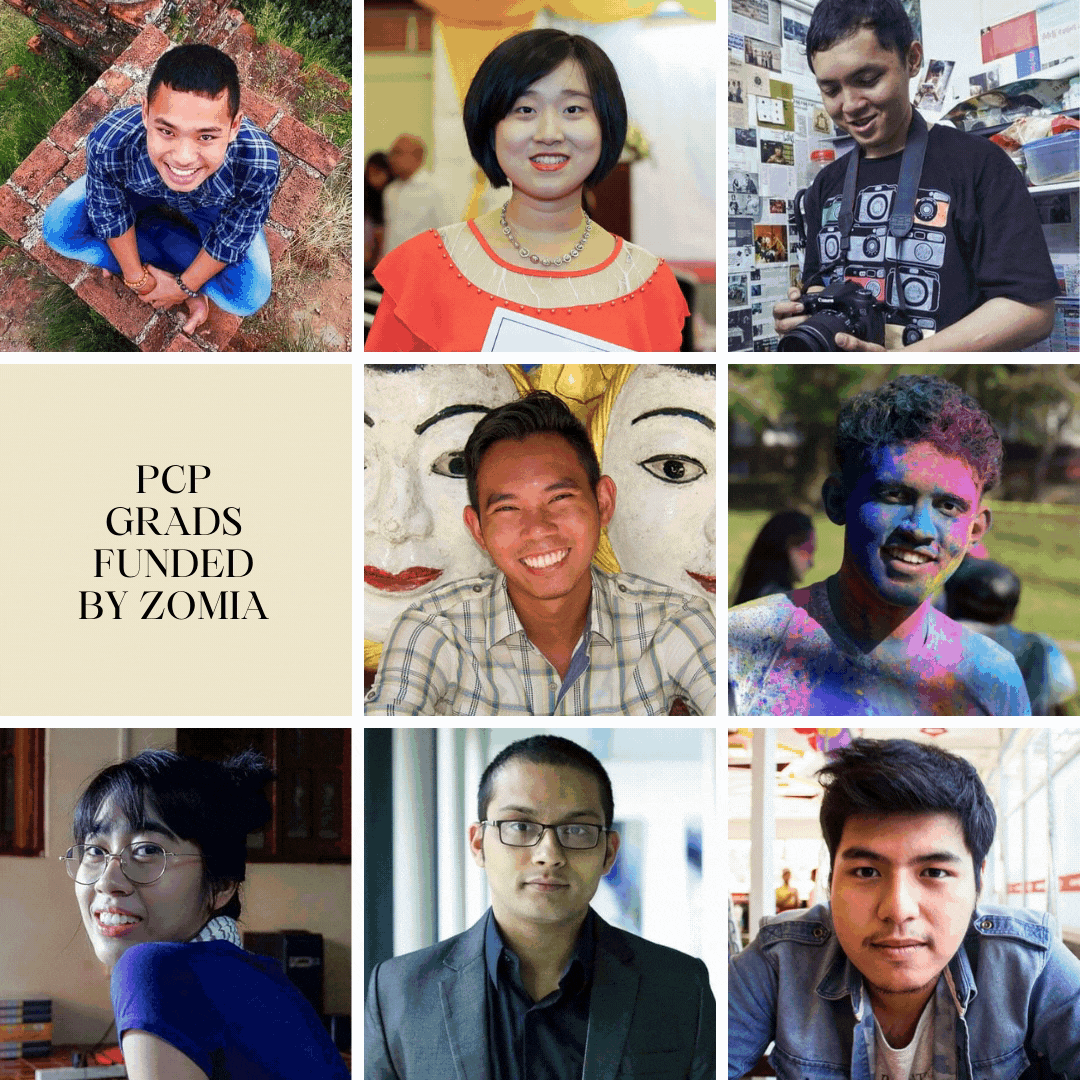 Zomia Signs MOU to Support PCP Students
Zomia and the Pre-Collegiate Program of Yangon (PCP) are excited to announce the signing of a Memorandum of Understanding to jointly finance undergraduate education for PCP graduates.
Having completed all PCP program requirements, eligible students will enter four-year undergraduate programs at accredited universities outside of Myanmar. Tuition and expenses incurred during the first year of study will be covered by scholarship providers and/or the students and families themselves.
Provided they succeed academically during the initial year, these students will be granted Zomia loan funding not to exceed a total of US $10,000 to cover expenses during subsequent years of study. This ensures that total debt remains at levels that can be repaid on typical salaries earned in Southeast Asia.
To date, Zomia has supported eight PCP graduates with student loans. These eight, depicted above, have attended schools in the United States, Germany, the Netherlands, the Czech Republic, Thailand, and Hong Kong.
PCP graduates will remain eligible to apply for standard Zomia funding. The MOU simply gives them another funding option and is designed to support students who remain in Southeast Asia.
~
Since 2003, PCP has offered high-performing community-driven students from Myanmar a one-year immersive liberal arts program in Yangon. After graduating, many PCP students continue their studies at four-year liberal arts colleges abroad. PCP works with universities to secure scholarships and tuition discounts, and students can apply for a Zomia loan to cover remaining expenses.