Introducing the new lender portfolio
We started Zomia to make the financial system work better for students. One way to achieve this is to enable anyone to fund students who need support. We value these supporters and hope to provide them with a place where they can see the difference that they're making.
Today, we're excited to announce the release of our new lender portfolio, a radically better way for lenders to see their impact and support students. Here are a few features you can look forward to:
Updates from your students
Long a feature request from lenders, you can now see how your students are doing by reviewing their written updates, GPAs, and well-being rankings submitted at the end of each school term.
Tracking repayments
You can now view your students' repayment progress, including your share of monthly repayments and how much in total has been repaid.
Repayment recycling
With repayment recycling enabled, your funds are automatically recycled to support new students whenever your balance reaches $25 or more. Set preferences to prioritize the type of students you'd like to support and control e-mail confirmations.
Monthly lending
Once enrolled, your card will be charged on the 1st of each month, and you will receive a summary of the students you supported. Like repayment recycling, you can prioritize support by student gender, citizenship, or program of study. Unenrolling is easy and can be done at any time.
More posts from Zomia
On Tuesday, voters in the United States will go to the polls as they do every November—and as nearly any […]
Read More

›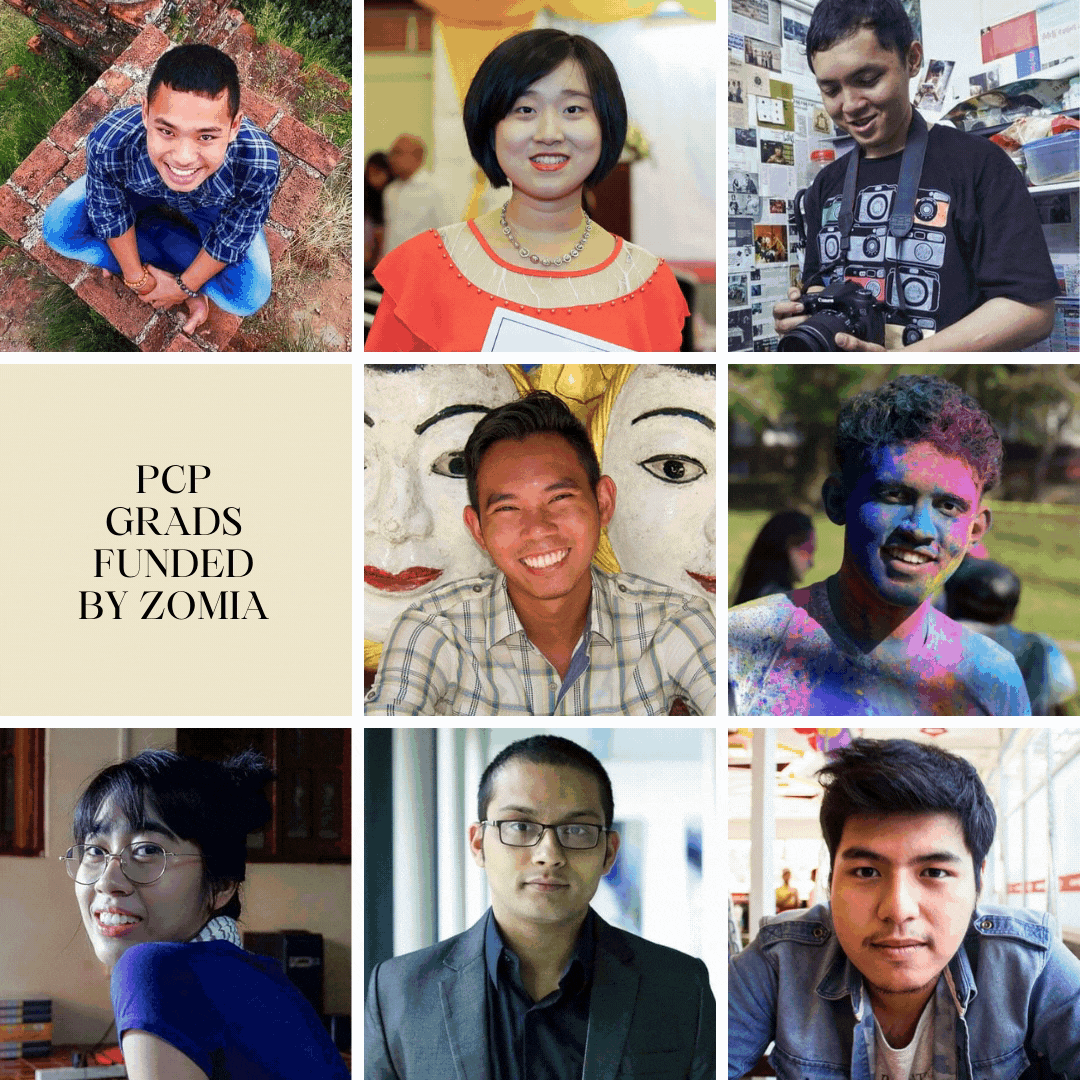 Zomia and the Pre-Collegiate Program of Yangon (PCP) are excited to announce the signing of a Memorandum of Understanding to […]
Read More

›
Provide $100 in automated monthly loans and earn a $50 gift card from a retailer of your choice! Among our […]
Read More

›
We're excited to announce that Zomia has received 501(c)(3) fiscal sponsorship through Partners Asia.
Read More

›