My name is Yu. I am from a small town in Shan State called Tangyan. I am the eldest daughter in my family and have two little sisters. Both are still in primary school.
My parents always wanted me to have a bright future, and they have worked tirelessly to support my education. However, due to war and armed conflict going on near my home, my parents now struggle to support me financially.
My father is a merchant who rents a small shop and sells daily-use products, while my mother is a housewife who cares for three daughters. Although my father's business ventures repeatedly struggled, he never gave up on my education and supported me until I was able to finish high school.
My parents believe that education is the best thing they can give me to improve my future, which is why they keep supporting me despite earning so little money. However, as my father grew old and his business did not improve, I was forced to stop my education after finishing my matriculation examination in 2013.
At the time, conflict between two religions affected not only the city but also my hometown. Since war could break out any time, my father sent me, my mother, and my two younger sisters to a faraway village to keep us safe. He remained in our town to look after our home and his shop. The economic situation worsened, and he was barely able to earn any money for several months.
In June, my matriculation exam results were announced, and I earned 4 distinctions out of 6 subjects. Although my result was great, my father could not afford to send me to a good university since we did not have enough money to cover my university expenses. I decided to take a break from school until I had money to enroll.
 About Yu
Age: 26
Ethnicity: Shan
Country: Myanmar
 School & Program
Asian University for Women
Bachelor's, Economics
Graduated
Goals & Dreams
Pay off my father's debt
Improve education for younger generations
 Loan Details
Loan Amount: $3,875
Amount Left To Fund: $1,850
Contract Duration: 11 years
Status: In Grace Period
Quotable
What Others Are Saying About Yu
From 2013 to 2017, I helped my father with his business. I helped him in his shop while working at another shop at the same time, as he had more customers only on Sunday. He only needed to come to the shop once a week and could rest at home on other days.
I gave my father the money I earned from his shop and saved up some of the money I made working at another shop for emergency use and to cover my younger sisters' school expenses. I could help ease the pressure my father felt from his work and support my two younger sisters. Later, my uncle who lived in Yangon, told me about my current university.
My uncle wanted me to attend university, as did my parents. He noted that if I earned a full scholarship, I would not have to pay for anything but living expenses and pocket money. Since my father could not afford even that, my uncle agreed to give me an allowance. I was able to keep up with that until last year, when he passed away after suffering from diabetes.
In late 2017, I enrolled at the Asian University for Women, where I developed many skills. Among them, my leadership skills make me most proud. In 2018, I was able to conduct a class to teach reading skills to 22 students who struggled to read. I researched the topics the students were struggling with and was able to help them out.
That same year, I participated in a research project which aimed to help people in a Rohingya community in Bangladesh. I was a research assistant and stayed at the camp for almost a week to conduct research with several colleagues.
We gathered data about their households, education, income, etc. to learn more about their lives and struggles. The data I collected was first sent to my professor, the lead researcher, who later sent it to potential donors so people could send them help to meet their needs.
The lives of people there are horrible because they lack quality healthcare and education. There are primary schools for very young children—but no higher level of education. Young people could not leave the camp to attend a school either.
As a result of what I saw inside the camp, I now plan to help younger generations improve education, childcare, and female sanitation systems after I finish my university degree. Since I am currently studying economics, I plan to work in this field after graduation. I would like to help my parents and support my two little sisters the way my parents have supported me all this time.
After that, I aim to help more people from my community. I hope to support youth with their education and teach them basic skills such as first aid and hygiene. I would also like to spread this kind of support to a bigger population in the long run. This small step will contribute benefits to society and help people gain educational opportunities like the ones I received.
Written by Yu with editing assistance from Zomia's volunteer editors.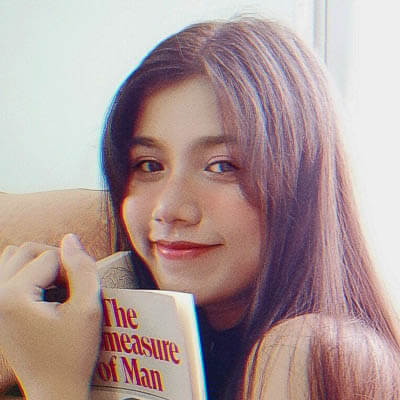 Yu
"I hope to support youth with their education and teach them basic skills such as first aid and hygiene… This small step will contribute benefits to society and help people gain educational opportunities like the ones I received."
Q&A With Yu
Survey Fun
What is your favorite memory?
Having dinner together with my whole family
How would your friends describe you?
Funny, reliable, initiative, talkative, a consultant
What is the one thing that isn't taught in school but should be?
Mental health issues
What is/was your favorite subject in school?
Biology
What skill or ability do you most wish you had (but lack today)?
Computer programming skills
If you could do anything you wanted now, what would it be?
To visit my parents
Where would you most like to travel?
Bagan, Myanmar
What's the best meal you've ever had?
Phat krapow (Thai curry chicken with basil leaves)
What's your dream job?
To own a small coffee and bakery shop with orange and strawberry farms