I grew up in a small, indigent town called Falam in northern Myanmar, Chin State, where more churches have been erected than gas stations, and many alcoholics roam the streets instead of going to work.
My parents divorced when I was in primary school. My brother, sister, and I lived with my mother. My mom's small grocery store was the only income our family could rely on to cover our living and school expenses.
We made a good team back then; I would help manage the store while my brother and mother went out to find pig food after school. The income was small, but my mother managed to dress us and feed us like other kids. I never felt small having a family with a single parent.
After graduating from high school, I joined the Chin Institute of Social Science in hope of setting out on a different path from most young people in my hometown. At that time, the only paths available to us were attending a nursing school (NTS), working on construction sites, or serving as housemaids in Singapore.
My mother wanted me to go to NTS and become a nurse. I truly admire the work of nurses, but I wanted to be more adventurous and take a new path; I needed to escape our small community to gain the knowledge necessary to build it up.
There was, for me, no time more difficult than after I was accepted by the Pre-Collegiate Program of Yangon (PCP). My family refused to let me attend. My mother hesitated to let me go because she would not be able to support me financially and thought I might feel small among my classmates.
 About Zir
Age: 23
Ethnicity: Chin
Country: Myanmar
 School & Program
Silliman University
Bachelor's, Sociology
3rd Year in Program
Goals & Dreams
Become a teacher or work in an NGO
 Loan Details
Loan Amount: $3,025
Amount Left To Fund: $2,500
Contract Duration: 11 years
Status: In School
Quotable
Zir, in her own words
However, my hard work paid off, and I received a full scholarship and stipend to cover my accommodation and food at school. Although most of my friends and family did not understand the burning passion I felt, I knew I wanted to make a difference. I wanted to strive for change.
I embarked on a journey that is rarely chosen by Chin people, especially people from Falam. Moving to the city from a small town was very challenging. I reminded myself to show my community that I could do it, that it is possible to take risks and be adventurous.
After encountering many challenges, I was finally able to enroll in the Sociology program at Silliman University in the Philippines. Sociological studies will help me sharpen my knowledge about society and how to approach it to create a better place for all of us to live. Many young people are brainwashed by the wrong cultural and ethical beliefs.
By using what I learn from my university coursework, I hope to help educate young students to improve their critical thinking skills and ethical points of view. Doing so is the best weapon that I can deploy in my community to create a better society.
Written by Zir with editing assistance from Zomia's volunteer editors.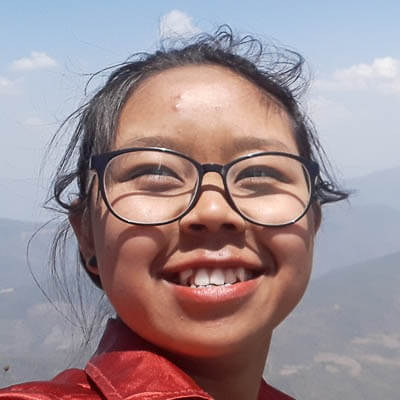 Zir
"Helping others in need is our duty as humans."
Q&A With Zir
Survey Fun
What is your favorite memory?
Memories from my childhood
How would your friends describe you?
Energy booster
What is the one thing that isn't taught in school but should be?
Gender
What is/was your favorite subject in school?
English
What skill or ability do you most wish you had (but lack today)?
Storytelling
If you could do anything you wanted now, what would it be?
I would make our country, Myanmar, a peaceful and healthy place for everyone.
Where would you most like to travel?
Wherever I can learn about new cultures and gain new perspectives
What's the best meal you've ever had?
Chin traditional soup called "bai" that my mom cooks
What's your dream job?
Working in an NGO to serve people and teaching
If you won $1 million in a lottery, how would you spend it?
I would use it to pay my tuition fees and give scholarships to those in need.