Meet Juno: Zomia's Student Services Coordinator
We created the "Student Services Coordinator" role for one simple reason: we wanted a team member dedicated to the success of our students and alumni. The position has now been filled with the addition of Juno (a Zomia alumna) to the Zomia team!
Can you introduce yourself?
Hi!! My name is Poe Ei Phyu. I am mostly known by my nickname, Juno. I am originally from Myanmar but have been living in Thailand for 12 years. I am Karen, born and raised in Yangon, Myanmar. I am passionate about reading and traveling. India is my dream destination for the year 2018.
What made you decide to apply for the Student Services Coordinator position?
Being born and raised in a country where there is a complete lack of opportunity for quality education, it has been my lifelong desire to pursue a university degree outside of my country and in turn, empower other people with high quality education. Having completed a Master's degree in Educational Administration, I would like to become part of an organization where I can make my dreams come true. So, I have decided to apply to Zomia where there are plenty of opportunities to make a difference in other people's lives in terms of education.
What has the first couple weeks been like so far?
It has been great working along with people with the same passion and learning many different new things. The whole Zomia team is very welcoming towards me making sure that everything goes smoothly to help me get accustomed to my new role and all the responsibilities that come with it.
What are you looking forward to doing in this new role?
I am most excited about meeting students, old and new, getting to know them personally, and providing them with the assistance they need. I am also looking forward to working with other schools, foundations, and organizations.
More posts from Zomia
On Tuesday, voters in the United States will go to the polls as they do every November—and as nearly any […]
Read More

›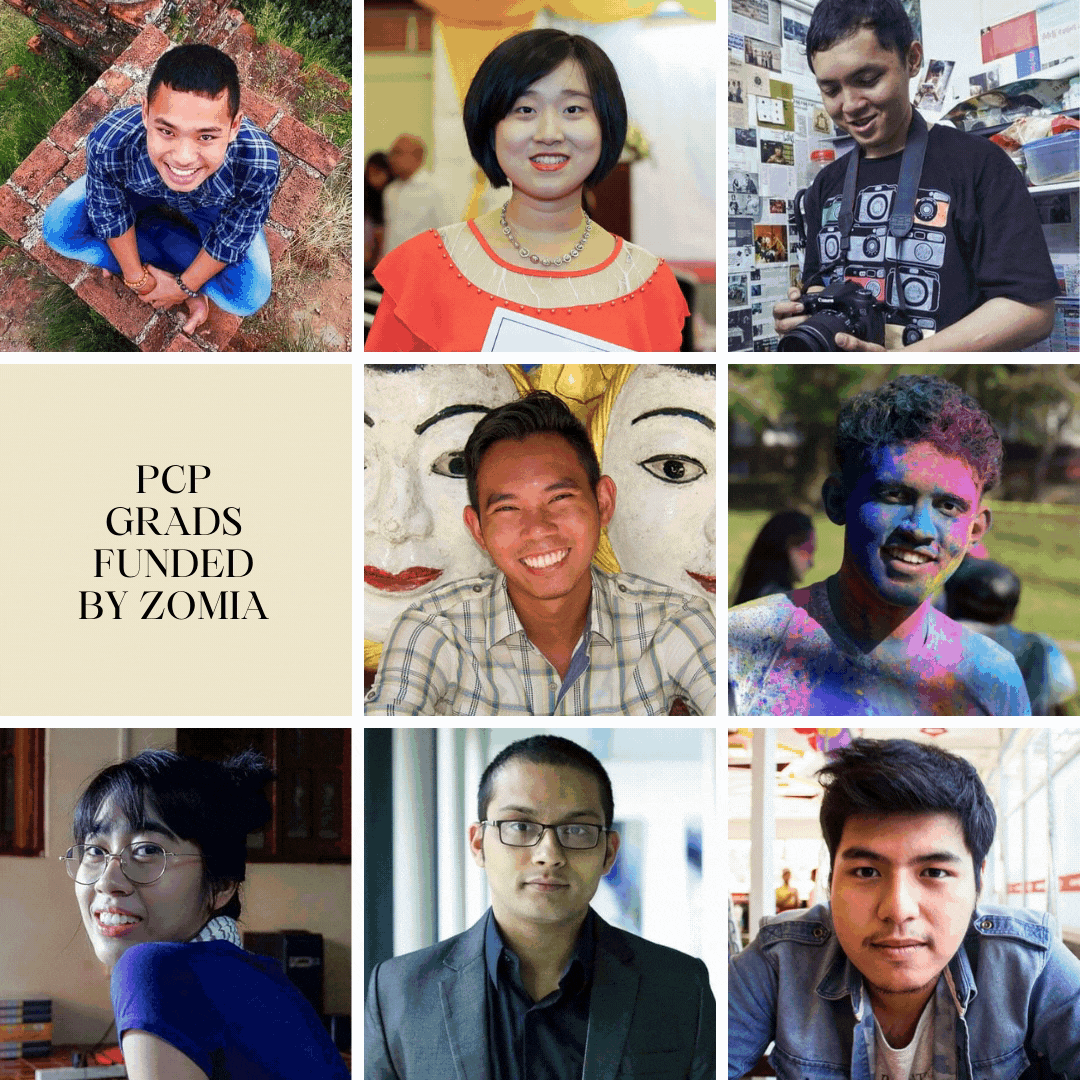 Zomia and the Pre-Collegiate Program of Yangon (PCP) are excited to announce the signing of a Memorandum of Understanding to […]
Read More

›
Provide $100 in automated monthly loans and earn a $50 gift card from a retailer of your choice! Among our […]
Read More

›
We're excited to announce that Zomia has received 501(c)(3) fiscal sponsorship through Partners Asia.
Read More

›