We're hiring: Student Services Coordinator
** This position has been filled. Thanks to everyone who applied! ** 
---
Hello! We're currently accepting applications for a full-time Student Services Coordinator to work with our students and represent Zomia in Southeast Asia. 
If the description below sounds like you, we want to hear from you!
About Zomia
Launched in 2014, we're pushing the frontiers of inclusive education finance, and seek to revolutionize the way students from marginalized communities access financing for higher education.
Our main activities include managing a peer-to-peer lending process in which institutions and individuals provide affordable loans to students in need of funding for their studies. Headquartered in Seattle, we proudly serve students from Myanmar, Cambodia, Thailand, and Bhutan.
Student Services Coordinator
Your responsibilities will be ensuring the success of our students while running our daily operations from Thailand. Other responsibilities include:
Serve as the primary point of contact for Zomia students, alumni, and applicants

Travel as needed to work directly with our partners and universities in Southeast Asia (currently in Thailand, Cambodia, and Myanmar)

Represent Zomia in meetings, presentations, events, and outings

Do what it takes to enable Zomia students to succeed! This could range from finding tutors for students to helping students identify scholarship and job opportunities.

Translate documents, contracts, and social media posts from English into Burmese

Guide new students through the process of becoming a Zomia student (e.g., creating web profile, taking photos, reviewing loan contracts, collecting bank information, etc.)

Participate in the due diligence process of loan applications

Assist in the loan administration process of preparing students to make repayments, recording loan repayments, issuing receipts, and following up on any delinquent payments

Lead coordination efforts for our annual Zomia student retreat and any alumni events we host
We will provide you a comfortable space to work, either a co-working space or in one of our partner offices. This is a full-time position with a competitive salary for positions with similar responsibilities.
Minimum requirements
Although this a remote position, we are looking for someone

based in Chiang Mai or Bangkok

 as these are the main hubs for our students.

You must

speak Burmese fluently and English with professional proficiency

. Bonus points if you speak Thai too!

You would need to

feel comfortable working remotely

. For your first few months you'll work side-by-side with a team member. Eventually, you'll take on your own projects.

Basic computer literacy

and a willingness to adapt to new technology is a must. As we're a remote team, we use cloud-based services for our spreadsheets, document editors, and other systems. You'll regularly be writing e-mails and reports, working in spreadsheets, and conducting online research. We often experiment with emerging technologies and so are looking for applicants who express interest in embracing them with us.
How to apply
Send a brief introductory e-mail to hire.me@zomia.org. In the message, please tell us how you discovered this posting, why you decided to apply, and attach your resume (or CV) and any relevant links for us to get to know you better (LinkedIn, personal website, online portfolio, etc.). Female applicants are encouraged to apply!
More posts from Zomia
On Tuesday, voters in the United States will go to the polls as they do every November—and as nearly any […]
Read More

›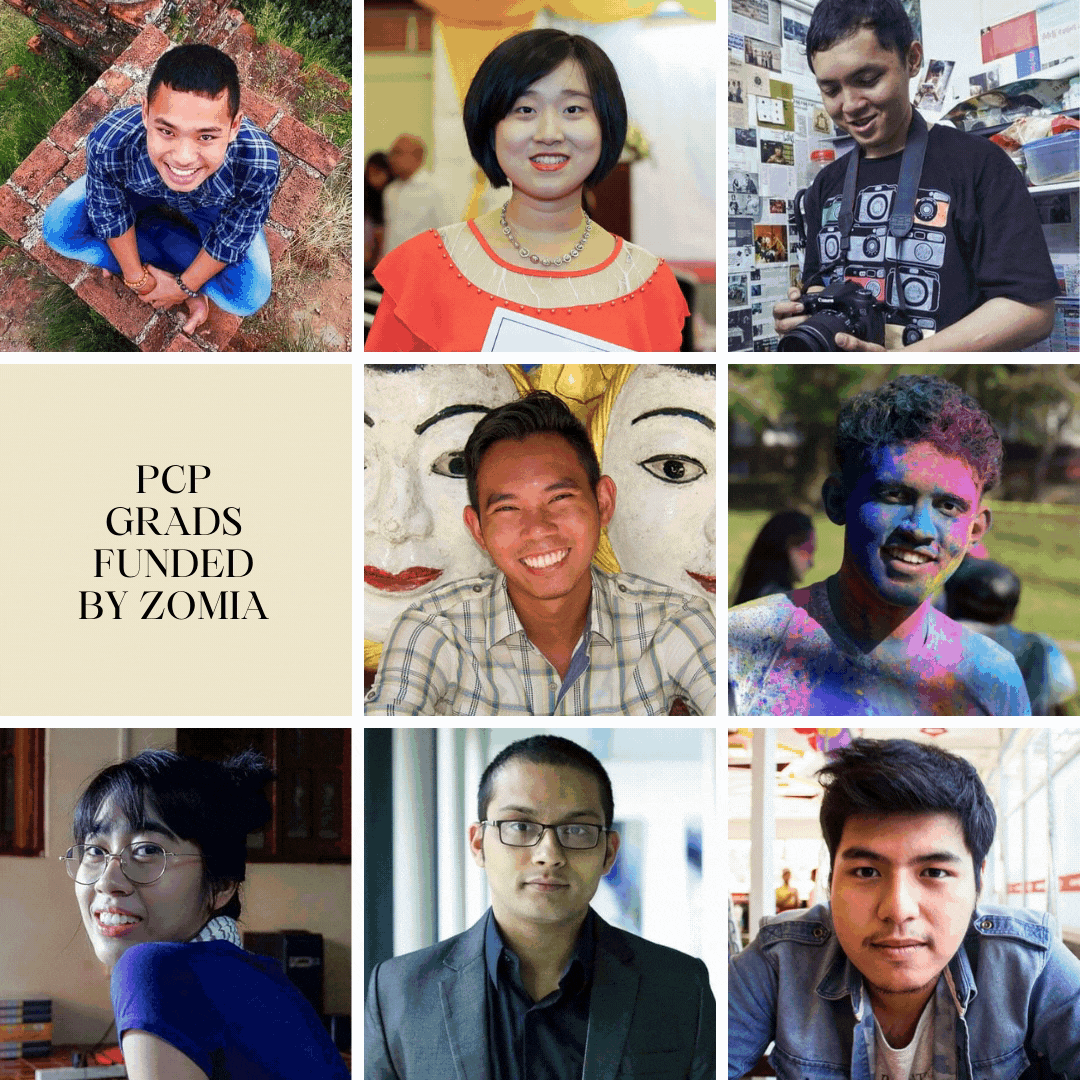 Zomia and the Pre-Collegiate Program of Yangon (PCP) are excited to announce the signing of a Memorandum of Understanding to […]
Read More

›
Provide $100 in automated monthly loans and earn a $50 gift card from a retailer of your choice! Among our […]
Read More

›
We're excited to announce that Zomia has received 501(c)(3) fiscal sponsorship through Partners Asia.
Read More

›