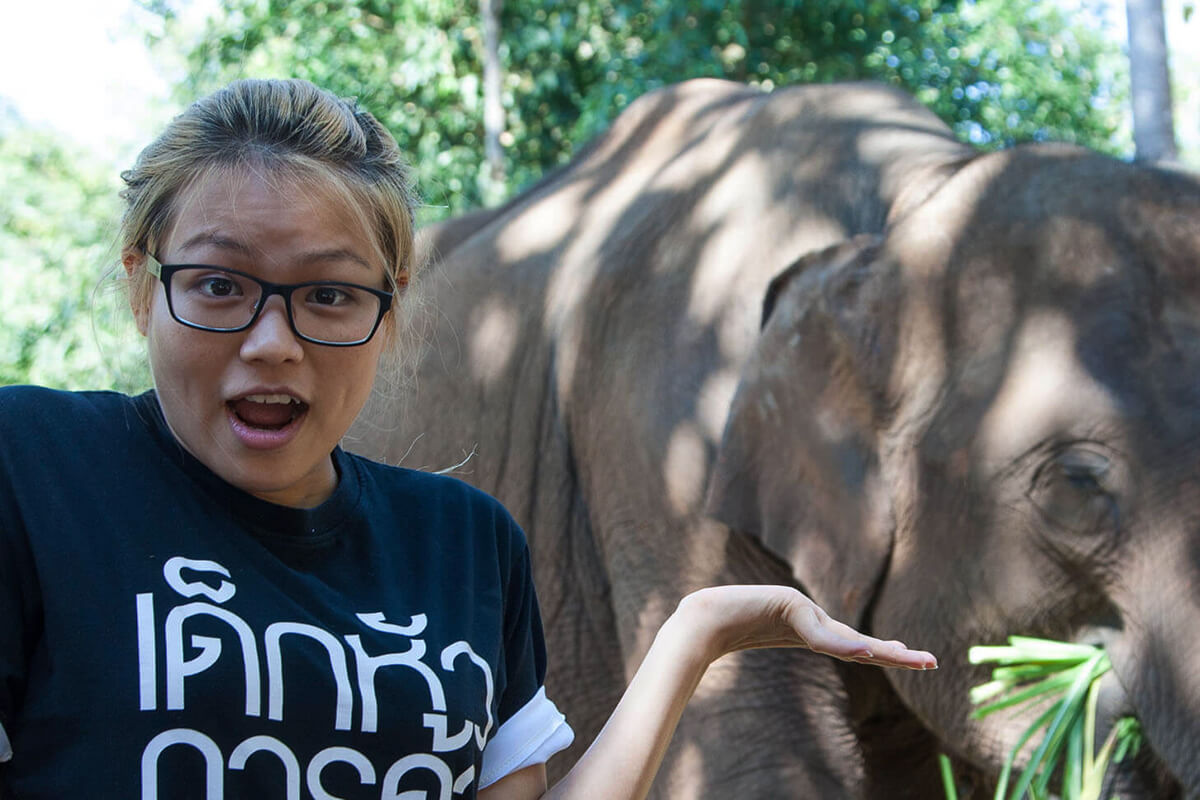 Zomia student retreat 2017
Hemmed in the mountains of northern Thailand is a string of lodges belonging to Chai Lai Orchid. This award-winning eco-travel lodge and elephant reserve is not just a tourist destination, though—one of its subsidiaries, Daughter's Rising, is an organization dedicated to empowering at-risk girls to end human trafficking in their communities.
Run by Zomia lenders Alexa and Bay, Chai Lai hosted Zomia's 2017 student outing, an annual event we host to give students the opportunity to connect and build relationships. Altogether, 23 Zomia students and team members joined the weekend eco-travel experience.
Hiking the Inthanon Range
Waterfalls
Swimming and splashing
Bamboo rafting down the Wang River
Sleeping in huts
Hanging out with elephants
Hanging out together
Group photos with elephants…
… group photos on the bridge leading to Chai Lai …
… group photos from the bridge at different angles …
Guitar playing and singing
And a song before departing Chai Lai. "Phay Thein Lite" is an encouraging Burmese song about friendship, overcoming obstacles, and finding hope and strength during difficult times.
More posts from Zomia
Provide $100 in automated monthly loans and earn a $50 gift card from a retailer of your choice! Among our […]
Read More

›
We're excited to announce that Zomia has received 501(c)(3) fiscal sponsorship through Partners Asia.
Read More

›
We started Zomia to make the financial system work better for students. One way to achieve this is to enable […]
Read More

›
In this NextBillion post, we write about peer-to-peer lending for higher education in Myanmar and Cambodia.
Read More

›